Udta Punjab - A 2016 Movie That Touched Life of Many
Udta Punjab
a Bollywood movie about the life of druggists was launched in 2016. My bad luck I got to watch it a day before yesterday. But, I thought to take a stand and speak against drug addiction. 'Drug' is an umbrella term that we use for medicines, injections and other remedies such as weed that cure our health and
sometimes
mental issues. Sometimes the over dose of these drugs cause chemical
locha
making its abuser dependent on them and kills their individual identity.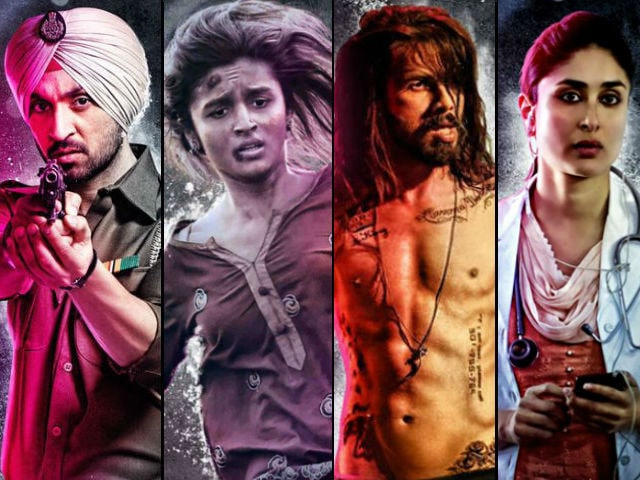 This is what I knew before watching the movie. After having watched the Abhishek Chaubey's directorial I understood and to some surprise came to know that the drugs is a business in some parts of India that also include Punjab. In the movie, we are introduced to three main type of people that often fall into the traps of drugs. These are ambition child (Alia Bhatt), celebrity (Shahid Kapoor) and care-free child Prabhjot Singh.
The story of the movie can shake any nerve and make you think seriously as what is happening to the youth of India. The movie is actually an eye opening for the youth who become an easy prey of drugs. What happens in the case of drug victims is severity, the severity of tragedy. They are not just caught in trouble, but in a huge mess that ruins their life. Alia Bhatt is playing the role of an ambitious girl who wants to be a national hockey player. But her luck and destiny gets her into the trap of drug abusers and she is rapped continuously after having drugged by the
mafias.
She rises to be the heroine of the movie as she takes up the challenge to defy the drugs a natural way. Although her approach is not really practical, it is really inspiring. She rises to take up all the challenge and beats up the mafias to escape from their dungeon which is also attacked the police officer Diljit who is also shown fighting the battle against drug abuse for the sake of his brother and all the drug victims.
Alia meets Shahid Kapoor who is playing the role of a singer Tommy Singg a yet another drug addict. They together take up to fight against drug abuse after having understood that their precious moment of life has been lost in drug abuse. They pledge never to take the drug again and to lead a life that is peaceful and away from all the trauma of drug.
This movie is worth watching. It has some songs that are heart touching, such as
ek kudi jedda naam mohbat ...
and more. The movie has some easy to understand Punjabi dialogues. It also has the heart throb, Kareena Kapoor. Check out the song ek kudi below